We're aware of an issue with this stream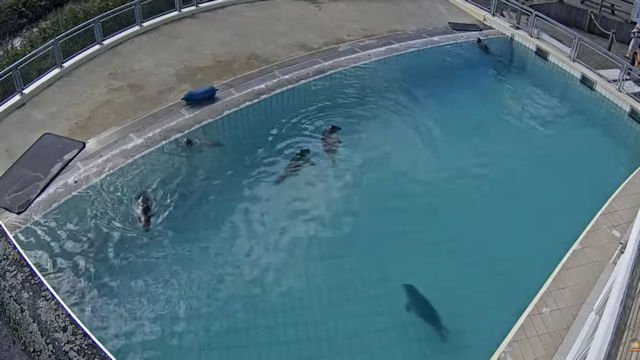 Seal Rehabilitation & Research Centre in Pieterburen
Watch this seal webcam streaming from a rehabilitation centre in Pieterburen in the Netherlands and you might be fooled into thinking these seals are having a whale of a time in their wave pool. They're not.
The seals on this feed are getting ready to be released back into the wild after recovering from a variety of injuries. Not all of the seals cared for at the center have suffered injuries, sometimes they are babies which have become separated from their parents. How long they stay at the center depends on how old they are and what condition they need to recover from.
Best time to view the seal cam is at feeding time when the keepers give them their fish porridge. That's a gross concoction, but one the seals love or at least appear to as they get through over eighteen thousand bucketfuls of the stuff every year.