We're aware of an issue with this stream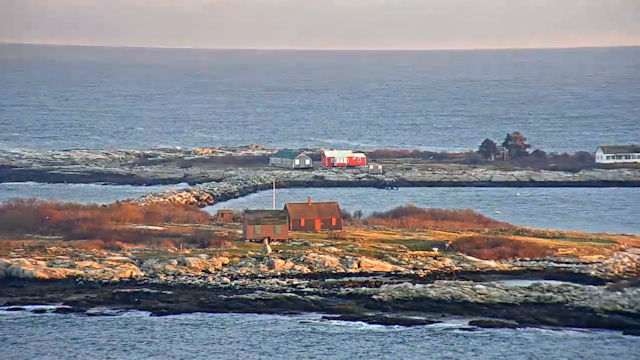 Appledore Island Live
After you've viewed these live feeds from Appledore Island in Maine, you'll soon realize there's not a lot of people there but plenty of seagulls and seals.
Appledore is one of the Isles of Shoals, a small archipelago in the Gulf of Maine, and a group of islands with such diverse names as Smuttynose, Shag and Lunging. Yes, they really went all out when choosing titles for these picturesque rocks in the Atlantic Ocean.
Why someone would call an island any of those names, who knows, but they did. Just imagine the reaction you'd get from someone asking for your address. The mind boggles!
While Appledore Island may not be topping any list of secluded vacation destinations, the gull colony feed is great if you like the sound of waves crashing against the rocks.