We're aware of an issue with this stream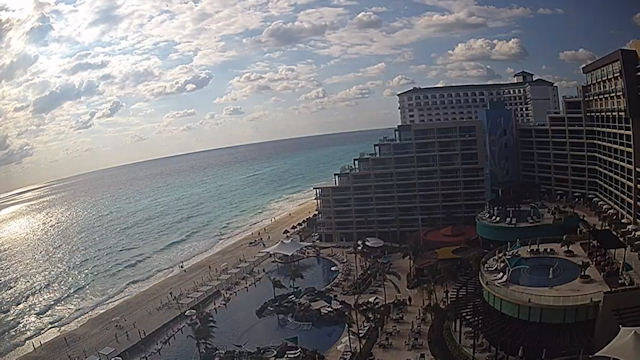 Cancun Beach Cams
If there's an idyllic peninsula jutting out into the Caribbean Sea lined with immaculate white sand at the front of a city, there's a few things that can be done with it. It could be turned into a nature or marine reserve or it could be exploited to the max.
Cancun in Mexico opted for the second option and the Zona Hotelera is the result. The Hard Rock Hotel and The Royal Sands are streaming these live feeds from Cancun Beach and are just two of many luxury vacation properties crammed onto the thin strip of land separated from the rest of the city by the Nichupte Lagoon.
The hotels look deluxe and are. Even a one night stay costs a pretty penny, but for a short self-indulgence, Cancun Beach comes high on the list.