We're aware of an issue with this stream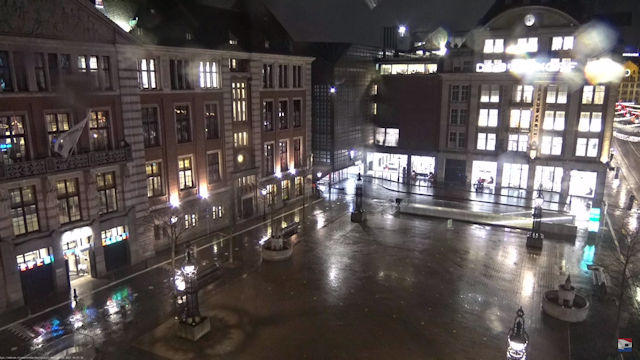 The Beursplein in Amsterdam
This webcam streaming from the Beursplein in central Amsterdam gives you a super overview of the square and the historic structures surrounding it. And plenty of its feathered inhabitants too.
The Beursplein is home to the Netherlands stock exchange, an enormous century-old retail outlet and an exhibition center with an impressive clock tower among many other important buildings. It's a square that buzzes with the comings and goings of people shopping, making financial deals, political protests or enjoying one of the frequent events held there.
If you've clicked in and found the Beursplein almost devoid of life, it's for one reason only and that's Amsterdam is still in lockdown for Covid-19. Spring is just around the corner though and virus or no virus, the pigeons are still fluttering about and carrying on as normal so rather than people, you'll have to make do with them and their antics instead.