We're aware of an issue with this stream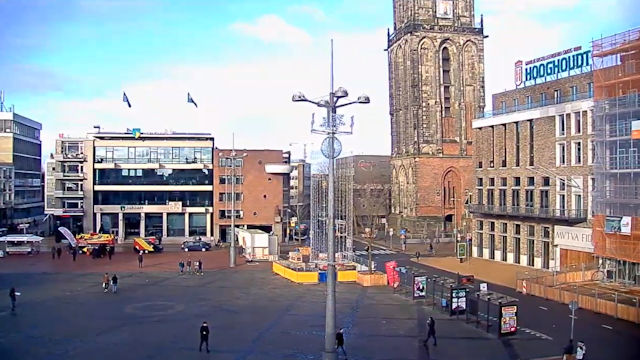 Groningen Webcams
If you suffer from vertigo or don't like heights, hold on to your seat when viewing these live feeds from Groningen in the Netherlands. Two of them are enough to make anyone dizzy.
The Martinitoren, or the Martini Tower as it's often shortened to, is a three-hundred and twenty foot spire on a 15th century church in Groningen's market square. It's an impressive Gothic building which you catch a glimpse of the market view feed.
The Martinitoren webcam though is high up on the tower and points down at the ground. It's an interesting view that makes the people of Groningen look like worker ants scurrying about their business. The best part of these feeds? Watching the articulated buses negotiating the market square's tight corners!