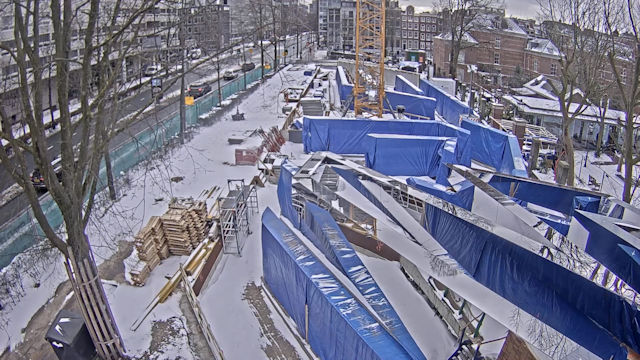 Holocaust Monument of Names in Amsterdam
There is something infinitely poignant about seeing everyday life continue as normal around the Holocaust Monument of Names on this webcam streaming from Amsterdam.
The Holocaust Monument of Names is a stark reminder of the Dutch Jewish lives lost during the atrocities of WW2. The monument has no pretension to be a work of art, but is a memorial, austere in its simplicity, to the one-hundred and two thousand people who perished. While you may not be able to see each and every individual name when viewing the feed, they are all there carved into the stone and as such, will never be forgotten.