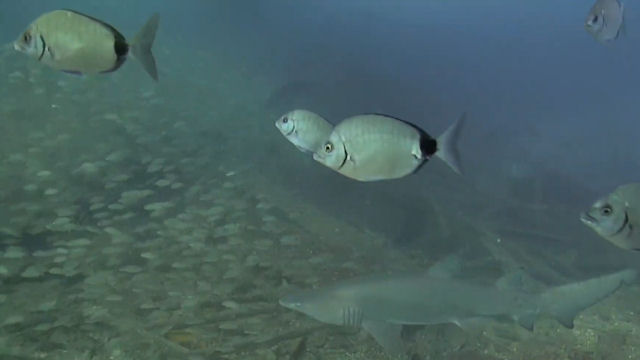 Frying Pan Tower Webcams
Sharks and seascapes being the order of the day on these two amazing webcams which are located in an old coastguard station called the Frying Pan, situated 34 miles off the North Carolina coast. Now used for environmental research, it rises 135′ above the Atlantic Ocean. It is totally self contained, powered by renewable energy. It is staffed by volunteers who look after and preserve the station.
The two webcams show above and below the ocean waves. You might catch sharks passing by and weather rolling in respectively!