View Aquarium Cam. (Opens in a new window).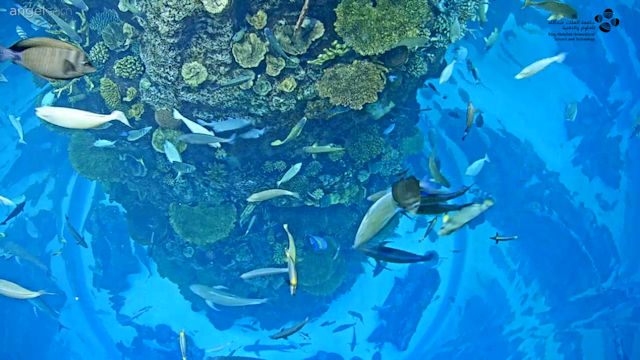 We're aware of an issue with this stream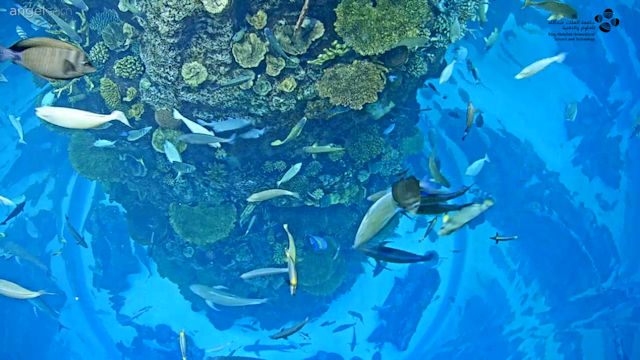 King Abdulaziz International Airport Aquarium Webcam
This live feed streaming from the King Abdulaziz International Airport in Jeddah, Saudi Arabia, is not a typical airport webcam. Forget aircraft, forget runways, forget airport terminal views. This webcam is much more peaceful and focuses on fish.
The KAIA aquarium is a fourteen metre high glass feature in the arrivals hall of Terminal 1. While it may not appear overly huge on the feed, the aquarium contains a million litres of water and over two-thousand fish of varying sizes. The centrepiece of the aquarium is a very attractive coral reef which the fish seem to like a lot as they're constantly circling it. Then again, fish are fish so they've probably forgotten they've already seen that part and are swimming around again to take another look. And no, before you ask, it might be an airport aquarium but there are no flying fish.