We're aware of an issue with this stream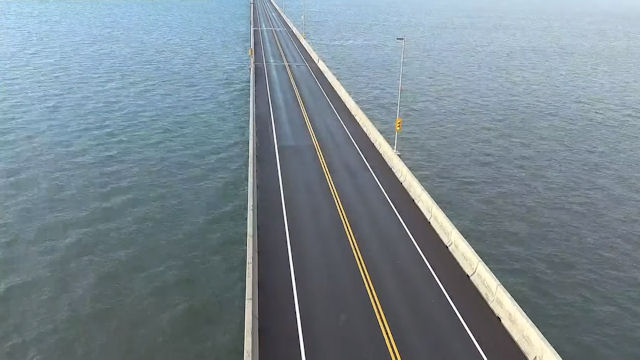 Confederation Bridge Webcam
Confederation Bridge is a marvel of modern engineering that connects Prince Edward Island to the Canadian mainland.
The bridge took over four years to construct and stretches for an incredible eight miles over the Abegweit Strait.
Tourism helps boost the economy on Prince Edward Island and it looks like the islanders don't want any of their one and a half million annual visitors to leave.  While it may be free to cross over the bridge to get there, getting back to the mainland incurs a hefty toll fee.