We're aware of an issue with this stream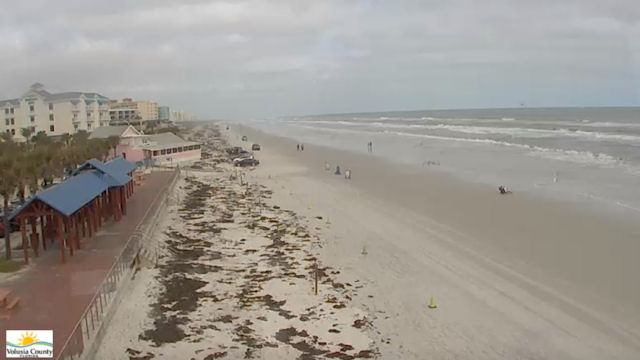 New Smyrna Beach Cam
Check out this fantastic oceanscape on the webcam streaming from New Smyrna Beach in Florida.
Although it's not as well known as Orlando or Tampa, New Smyrna is one of the founding cities of Florida. Colonized by Spanish and Greeks, it has a historic character all of its own. That's not what makes it popular today though.
The North Atlantic breezes heading shore-wards along this eastern section of the Florida coastline have turned New Smyrna into a surfers paradise. Through the New Smyrna Beach webcam you can spot dog walkers and exercisers making the most of the hard sand to go about their daily routines. That's good, but even better, when the surfs up you can view the surfers on their boards skimming over the water.
There are sharks out there too. So keep an eye out and you could even see their fins rising up through the waves.