We're aware of an issue with this stream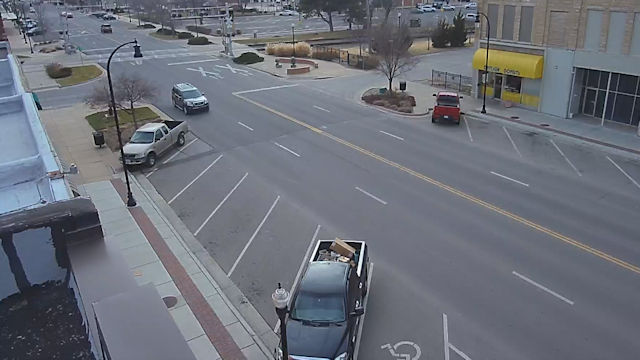 Hutchinson Street View from Flag Theater
If you've been searching for a webcam that will show tumbleweeds rolling down an empty street, you might just strike lucky on this feed from Hutchinson in Kansas.
This live feed is streamed from the Flag Theater by estesparkwebcams.com and focuses on Hutchinson's main street. While there's plenty to do in the city, there's not a lot happening here. If you're checking out parking spaces before leaving home, with this cam, you'll soon discover if there's one free so it does serve one purpose at least.
The quiet life in Hutchinson all changes when the Kansas State Fair takes place and around half a million visitors flock to the city for some crazy, Kansas-style entertainment. No webcam on earth will help you find a parking space in Hutchinson then.