We're aware of an issue with this stream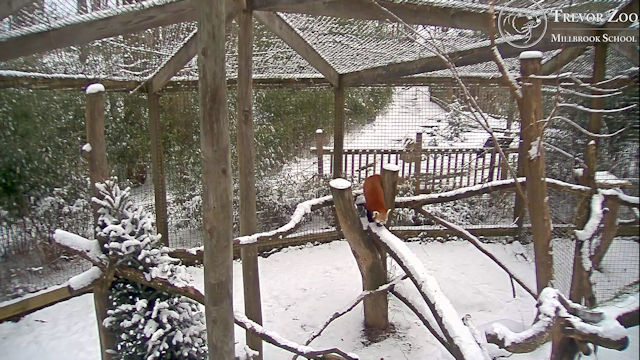 Red Pandas, Herons and Cranes At Trevor Zoo
When you want to see animals behaving in an educated manner, these live feeds from the Trevor Zoo at the Millbrook School in New York could be the ones to watch.
The Trevor Zoo was founded almost a hundred years ago to aid the school's students get in touch with science, biology and conservation on a hand to hand basis. It was an innovative idea at the time which has progressed to include a collection of over a hundred rare and tropical species.
Herons and cranes love to stalk around the sides of a pond searching for food, it's what herons and cranes do, so you'll have a good chance of spotting them on the Trevor Zoo pond feed webcams. As for red pandas, well, they're the rebellious ones and if they turn up for class or show their face, you'll be lucky. They're typical student material and prefer the night hours to daylight so tune in late and you just might see one.