We're aware of an issue with this stream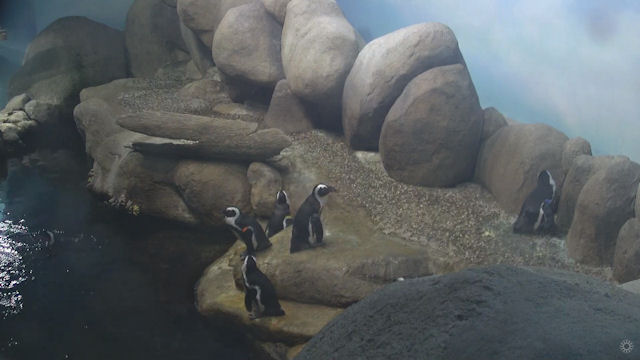 California Academy of Sciences – Sealife Cams
Unless you snorkel, scuba dive or were born to merfolk, it's difficult to explore an underwater world. Difficult but not impossible. Visit the California Academy of Sciences Sealife webcams and you can see it all without even getting wet. 
The California Academy of Sciences is a science and natural history museum in the US city of San Francisco. With the Sealife live streams you can submerge into the depths of the ocean and watch shoals of fish swimming on coral reefs. Not sure what species all those colorful fish are? You can download a guide from the museum's website to help you identify them. When you're viewing the reef webcams be ready for a surprise. There are sharks and stingrays down there too.
There's a colony of cheeky African penguins on live feed from the California Academy of Sciences as well. They're so worth spending time watching and more entertaining than most television programs.