We're aware of an issue with this stream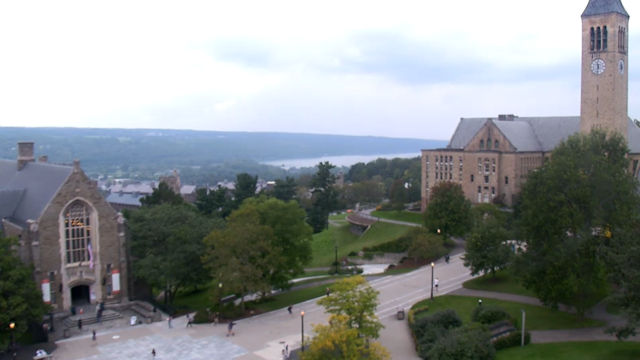 Campus View from Cornell University
Cornell University in Ithaca, New York, is a one-hundred and fifty year old, world-renowned private educational institution with a campus that looks as though it was built during medieval times. It wasn't, but some of the historic buildings there do date back to the 19th century and are an eye-pleasing mix of Gothic, Neoclassical and Victorian architecture.
The university's academic programs are concentrated on research and the natural sciences. Its alumni benefit from millions of dollars worth of investment which enables them to study engineering as well as interesting phenomena in the natural world.
If the alumni of Cornell University stayed up late and did some nocturnal research, they'd find they have an unusual phenomena right on campus. Watch this cam during the night hours and you may well spot a strange creature or two crossing the square. No, it's not late night revelers returning to their dorm, but something quite large with four legs. Maybe it's time for an animal cam at Cornell too.