We're aware of an issue with this stream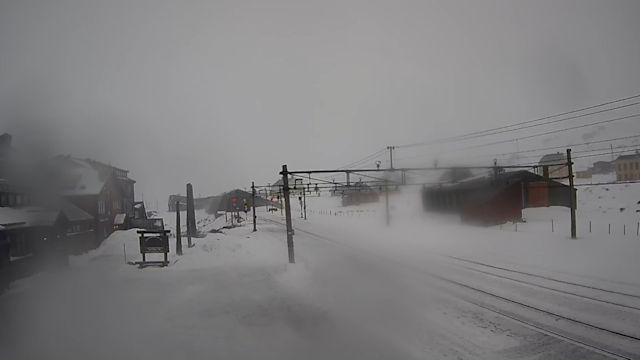 Finse Train Station Webcam
There are no proper roads to Finse, a remote mountain village on the shores of Lake Finsevatnet in western Norway. Does that stop people going there? Not a chance.
Finse may be located at an altitude of one thousand, two hundred meters above sea level and have no proper road access whatsoever, but visitors flock there in their thousands. In summer many mountain bikers cycle the Rallarvegen track which is an old railway construction road. In winter that's unpassable and the only way to get to Finse then is by boarding a train somewhere on the Bergen to Hønefoss line and getting off at the station you can see on the cam.
Finse isn't exactly overflowing with amenities so what do people do when they get there? In summer they go glacier hiking or just turn around and cycle back along the route they came. In winter, they stay for cross country skiing or try their hand at the more unusual sport of sail skiing over the frozen surface of the lake.