We're aware of an issue with this stream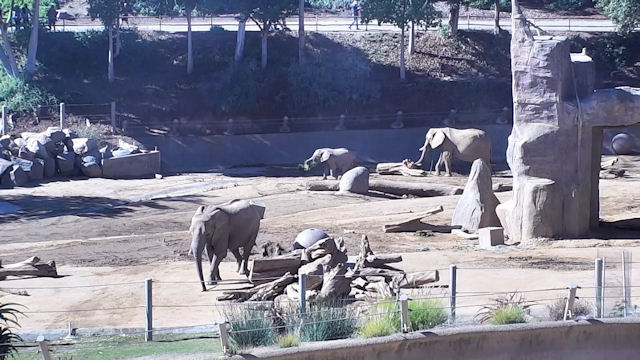 San Diego Zoo Webcams
Take an exciting worldwide safari through the animal live feeds from the San Diego Zoo webcams. The zoo live streams just about every type of animal you can imagine. Get to know them and their daily habits as you watch their fascinating behavior.
Click into the elephant webcam of San Diego Zoo and you'll see a baby elephant taking a dust bath. Join the hippo cam live stream and there they'll be splish, splash, sploshing around in their muddy lake. On San Diego Zoo's live ape cams you'll be able to spot different species of primates swinging through the trees.
Have fun with the penguins as they jump off the rocks and go for a swim underwater. Don't miss visiting the tigers and polar bears. They're amazing. Before you go – take a peep at the San Diego Zoo koala webcam and see if you're lucky enough to catch one of these sleepy creatures doing something other than munch on eucalyptus leaves.