We're aware of an issue with this stream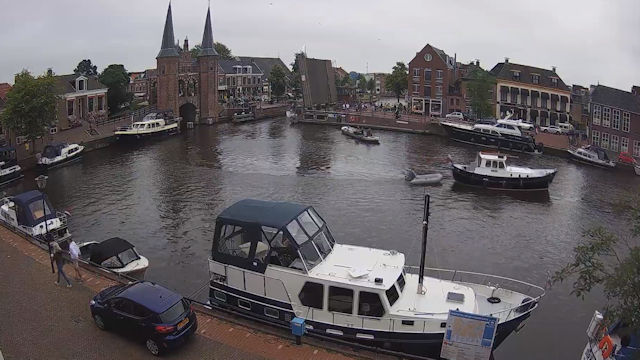 De Kolk Waterport and Market Street in Sneek
If it wasn't for the vehicles and the modern-day clothes on the people wandering around the market and waterfront on these Sneek webcams, they could well have been streaming directly from medieval times. If they'd had webcams then of course.
Sneek is a historic town in south-west Holland with some outstanding features like the Waterport, an unusual 17th century brick gate with twin towers built over a canal to connect the town with the De Kolk harbour. There's plenty more medieval architecture in Sneek, but the one thing that really puts Sneek on the map is its connections with watersports.
Known as the center of watersports for the Netherlands, Sneek is bordered by the Frisian Lakes and intersected by numerous canals. There is every type of water-oriented sport available here from water-skiing to flyboarding to sailing and then some. There's so much to do in Sneek, it'll make you wonder how anyone has time to go browsing around the market.