We're aware of an issue with this stream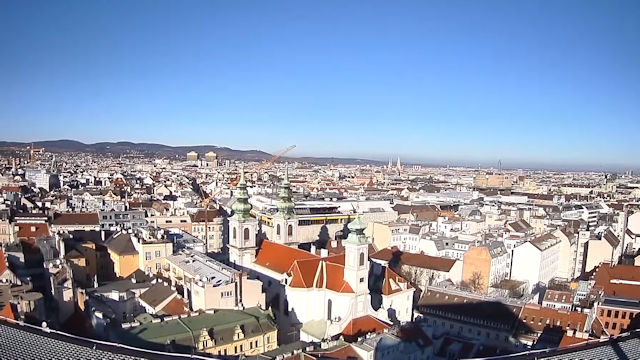 The Haus Des Meeres Aquarium Webcams
This collection of live feeds streamed by the Haus des Meeres Aqua Terra Zoo certainly has Vienna covered from every angle including underwater.
Whichever compass point you want to see Vienna from, whether it be north, south east or west, you can with these cams. They're pretty static views though, but keep going through the feeds and you'll find the fun starts when you click into the shark tunnel feeds. The images are perfectly matched with the music to create an atmosphere that may well give you goosebumps and no, it's not the theme tune from the Jaws movie. 
If the sharks and the music make you nervous join the Atlantic tunnel feed and you can watch the fish and the turtles swimming about just doing their thing. It's a lot less stressful until you realise that the fish are actually piranhas with very hungry looks on their faces.