We're aware of an issue with this stream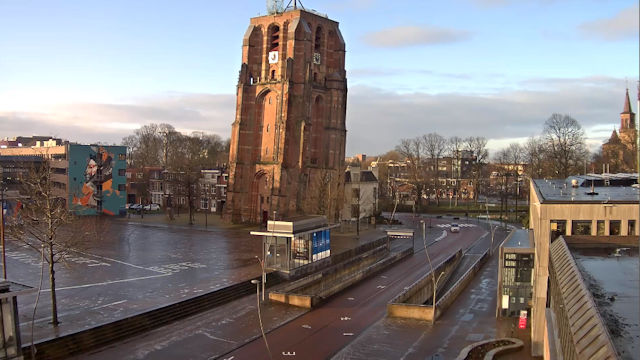 Leeuwarden Views
Take a glimpse at these live feeds from Leeuwarden in the Netherlands and you might begin to think it's a town with a bus stop obsession that only sometimes completes constructing things.
The Oldehove Tower has been being built since the 16th century and still isn't finished yet. As it's sunk into its foundations on one side and has a significant slant, it might be better just to knock it down and start all over again.
Meanwhile the construction of the building of the Land of Languages, where locals go to learn about their native tongue, was only started recently and is already complete. Shame it looks like an ultra-modern bus station though. There's something to be said for historic architecture even if it's on the tilt and uncompleted.