We're aware of an issue with this stream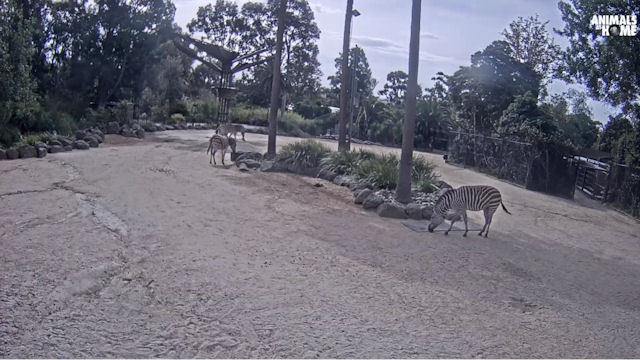 Melbourne Zoo Webcams
Melbourne Zoo has some very exciting live animal feeds. They're streaming directly from inside the zoo as well as from the lion enclosure at the Werribee Open Range Zoo outside the city.
Most of the animals the Melbourne Zoo webcams focus on, apart from the penguins and otters, are not native to Australia, but part of the zoo's ongoing involvement in worldwide conservation programs.
The endangered creatures are from far flung continents like Africa and Asia, but are quite at home in Australia because the climate is similar to their natural habitat.
Whether you take a digital safari to the wilds of Africa through the giraffe, zebra and lion webcams or to Asia to see the beautiful snow leopards, it's a virtual trip well worth making. The animals are amazing.