We're aware of an issue with this stream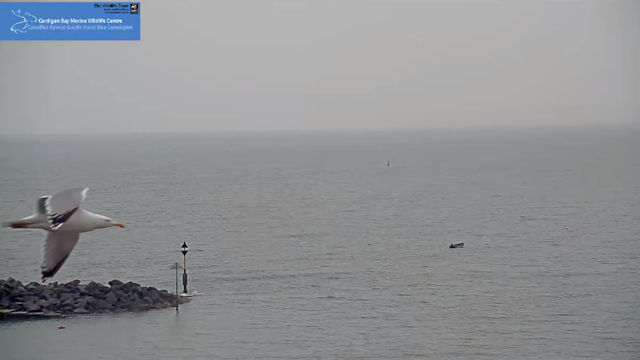 New Quay Bay Dolphin Watching Webcam
When you think of Wales the first animal or better said, mammal, that comes to mind will probably be one of the woolly sheep kind. This webcam isn't focused on fields of green full of grazing ruminants though, but on the waters of Cardigan Bay.
New Quay is a seaside resort town on the south-west coast of Wales who's harbour has regular visits from pods of bottle-nosed dolphins. They're one of the town's major attractions so there are often dolphin search boats setting out to look for them.
The dolphins of Cardigan Bay are wild though and can swim pretty fast. If you don't see them leaping out of the waves on the New Quay live feed, it just means they've swum off over the St George's Channel trying to catch a shoal of fish or alternatively, are heading to Ireland to enjoy a pint of Guinness.