View Harbour View. (Opens in a new window).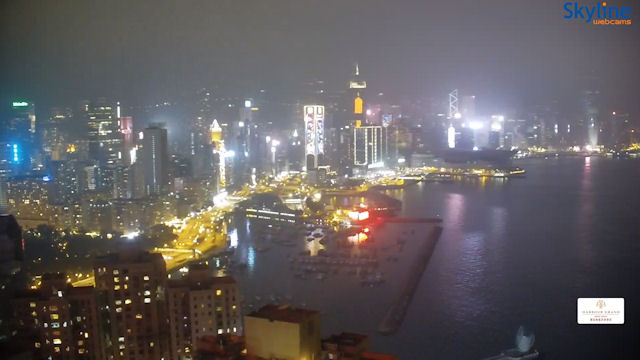 We're aware of an issue with this stream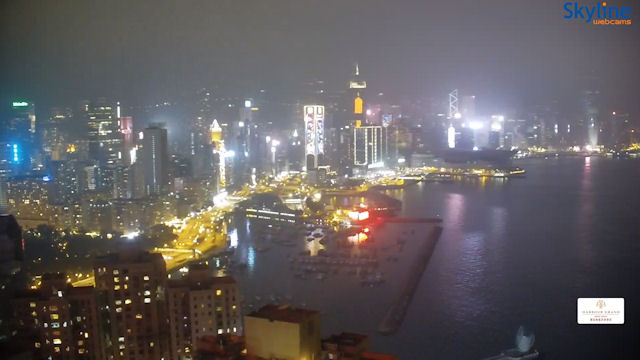 Hong Kong Harbour Webcam
When a Chinese junk boat sails into view on these live feeds streamed by Skyline webcams of Hong Kong harbor, it makes you realize just how far civilization has progressed since they first came in to use.
The junks with their traditional red sails hoisted mingle with the harbor's modern shipping traffic against the backdrop of Hong Kong Island's skyscrapers. There's no bridges to spoil the views of this natural inlet on the South China Sea. All motorized traffic, including railways, cross the harbor via tunnels constructed beneath the water.
All you'll see on this feed are container ships, boats, high rise towers and a spectacular fireworks display on Chinese New Year.