We're aware of an issue with this stream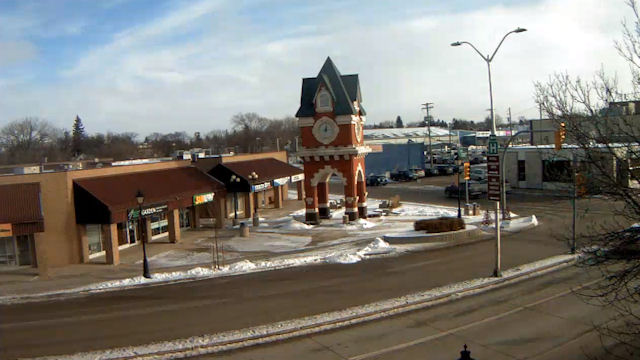 Steinbach Live
Bear with this live feed from the Steinbach webcam. You could see something more than downtown shops and the city's clock tower.
Steinbach is a large city in the Manitoba province of central Canada. Originally settled by pioneers of German origin, the city is named after Stony Brook, a stream that still runs through the city today. Many other nationalities have made Steinbach home over the years and that rich history is celebrated in the living museum, the Mennonite Heritage Village.
Geographically, Steinbach lies within the Canadian Prairies region. It's also right on the western edge of the Sandilands Provincial Forest. Those extensive forestlands are the natural habitat of black bears and it's not unknown for one to go wandering through the city. Manitoba has the highest population of polar bears in the world too. Though it hasn't happened often, you could even spot one of those wandering down the streets so keep your eyes peeled when watching the Steinbach webcam.