We're aware of an issue with this stream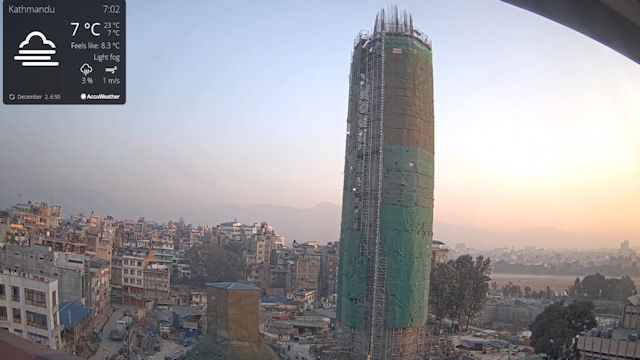 Kathmandu Cityscape
Through this live feed streaming from the Hotel Royal Gorkha in Kathmandu, Nepal, you'll see a city recovering from a devastating earthquake.
Kathmandu is the capital of Nepal and renowned for its historic Buddhist stupas and Hindu temples as well as its modern architecture. The urban spread of Kathmandu covers twenty square miles and is home to one and a half million people. Built along the base of the Kathmandu Valley, even given its considerable size, Kathmandu is dwarfed by the snow-capped Himalayan peaks around it.
In 2015 much of Kathmandu suffered damage from a massive earthquake measuring 7.8 on the Richter Scale. It tumbled buildings and caused a serious loss of life. Recuperation has been slow, but is in progress so Kathmandu will soon once more be restored to its former glory.