View Beach Views. (Opens in a new window).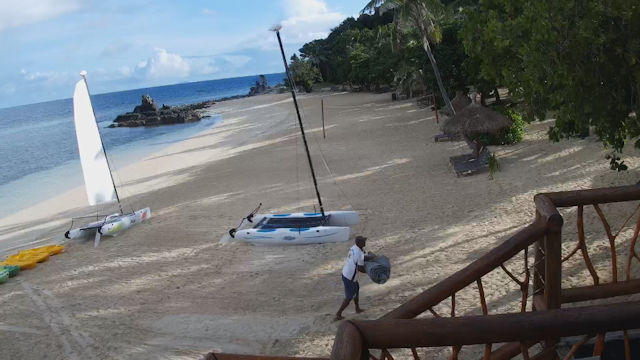 We're aware of an issue with this stream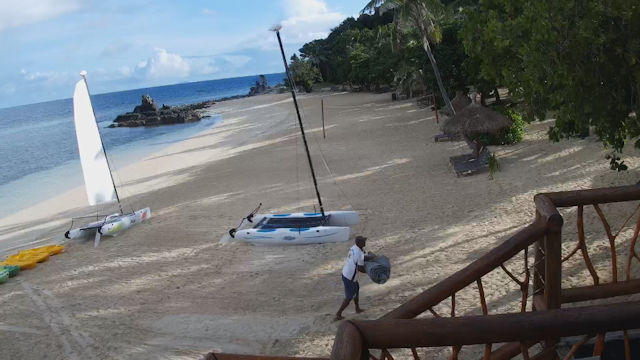 Castaway Island Resort Webcam
If you ever wondered what it was like to live on a desert island then you need to visit Castaway Island in Fiji. You won't be roughing it like Tom Hanks though.
Castaway Island is one of many volcanic islets in the Mamanuca archipelago. Surrounded by the Pacific Ocean, covered in dense jungle and with coral beaches, it fits anyone's description of a tropical paradise.
This tranquil live feed is streamed from the island's only resort. It's so luxurious it's anyone's guess why it's only four stars and not five or more. Guaranteed once you were there, you wouldn't be waiting to be rescued.