We're aware of an issue with this stream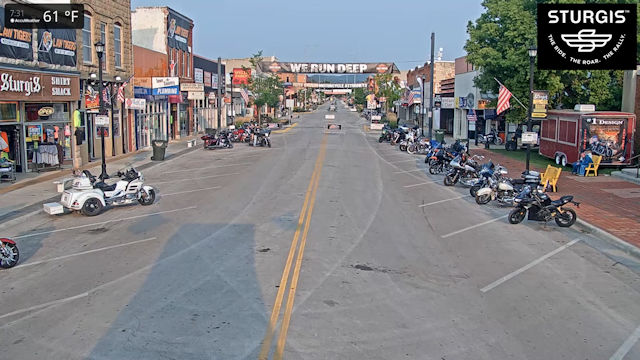 Sturgis City Webcams
Sturgis in South Dakota is a city that embraces engines. Not any old engines but ones that power those two, or three, wheeled vehicles known as motorcycles.
If it wasn't for the annual Sturgis Motorcycle Rally, Sturgis would probably have remained unknown or worse, been recognised as nothing more than a blip on the map in the middle of the rolling prairies somewhere to the north of the Badlands. 
That all changed in 1938 though when the first rally was held and Sturgis has been a biker's heaven ever since. Well, maybe not every day, but at least once a year. When the thousands of bikes roar into town, it's either time to head for the Black Hills National Forest or time to get your earplugs out.