We're aware of an issue with this stream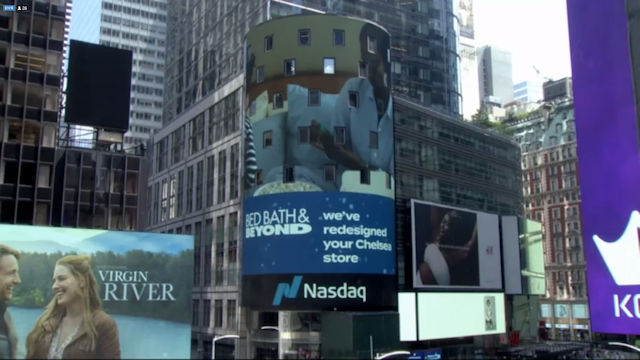 Nasdaq MarketSite Webcam in Times Square
If you're short of TV shows to watch then this webcam streaming from Times Square isn't a bad alternative.
The cam is pointed directly at the Nasdaq MarketSite, a seven-story high tower with a ginormous screen attached to it as well as a bank of digital monitors. The screens display data relevant to the Nasdaq stock market as well as advertising so is constantly changing and updating.
There are often business groups gathering on the veranda beneath the screen, especially when their company's advertising is being shown and they get to ring a bell at the beginning and end of their one hour time restriction. If it wasn't so obviously New York, you could be forgiven for thinking this cam is streaming from Japan.