We're aware of an issue with this stream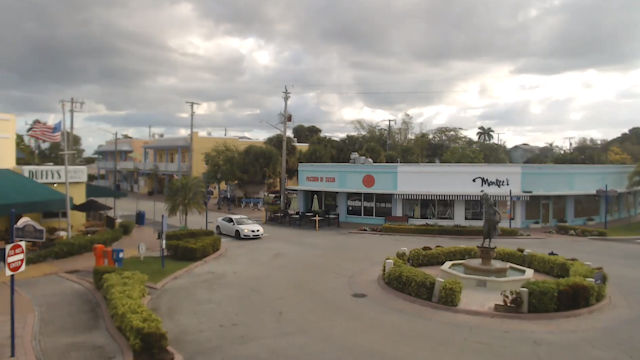 Haney Circle View in Stuart
Stuart is an unassuming town on the Floridian coastline with one outstanding feature, the Roosevelt Bridge.
The Roosevelt Bridge crosses the St Lucie River where it cuts through the town on its way to the North Atlantic. The bridge is a feat of architectural concrete engineering and something to be admired. This live feed streamed by stuartwebcam.com focuses on something entirely different though and what may not be exactly the town's best feature, Haney Circle and the statue of Abundance.
Watch it long enough and it may well leave you asking – how long does it take for the local handyman to prune a bush and water a fountain? Maybe he's just a frustrated actor who can't get a bit part. Guess being on camera in Stuart is all that counts even when it's only a webcam. If he's not there, don't worry, he'll appear soon enough with hosepipe in hand.