We're aware of an issue with this stream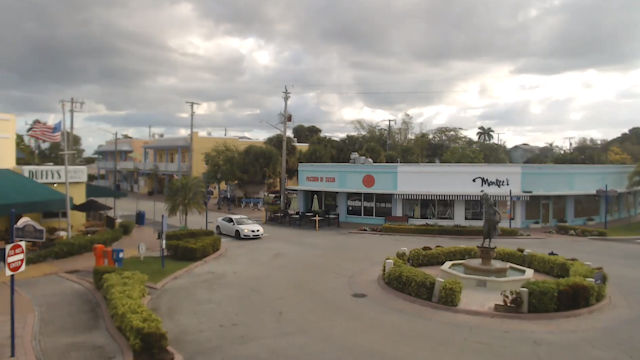 Haney Circle View and St. Lucie Inlet in Stuart
Stuart may be an unassuming town on the Floridian coastline, but it's one with several outstanding features including the Roosevelt Bridge and the St Lucie Inlet State Preserve .
The Roosevelt Bridge crosses the St Lucie River where it cuts through the town on its way to the North Atlantic. The bridge is a feat of architectural concrete engineering and something to be admired. This live feed streamed by stuartwebcam.com focuses on something entirely different though and what may not be exactly the town's best feature, Haney Circle and the statue of Abundance.
The St Lucie Inlet Preserve live feed however will show you something akin to a tropical paradise with golden sands and plenty of palm trees. The preserve can usually only be reached by boat, but with the webcam you can get there without risking getting seasick or without having to worry where you put your feet after you've disembarked. The beach you can see on the feed is a nesting ground for three species of turtles so click back at the right time and you may even see the newly hatched baby turtles scampering towards the sea.