We're aware of an issue with this stream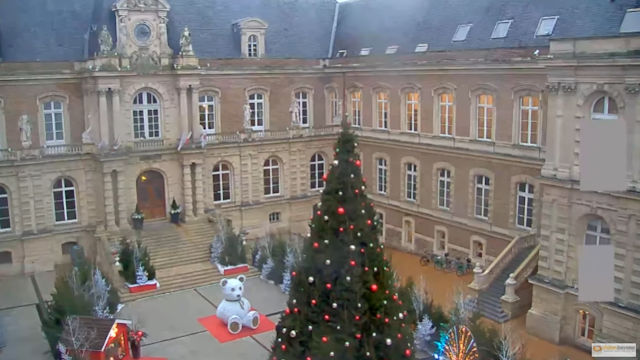 Amiens – View from the City Hall
If there was a tax on windows in France, then the city of Amiens would probably be bankrupt. Thankfully there's not and as is noticeable from this Amiens live feed streaming from the City Hall, funds are well spent on keeping the streets impeccably clean.
Amiens has a lot more going for it other than being the ideal place to start a window cleaning business. Apart from all the classical historic buildings, Amiens has one unusual and intriguing feature – floating market gardens. 
When you want to stock up on freshly grown vegetables in Amens then it's a boat trip down the canal through the hortillonnages to the water market in Saint-Leu. Unless you're a window cleaner, that's definitely a lot more interesting than viewing panes of glass in the city center no matter how pristine they are.