We're aware of an issue with this stream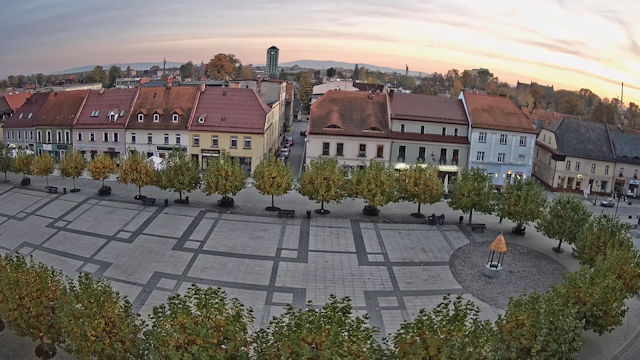 Pszczyna Market Square Webcam
If you ended up on this webcam page because your cat just walked across your keyboard or your toddler decided to put their fingers where they don't belong, now you're here you might as well read on and find out where Pszczyna is and what it's all about. If you typed the name yourself, fair play. You're either a genius or come from there.
Pszczyna is a rural town in the southern region of Poland where there's not a lot of anything very interesting other than a few Baroque buildings that aren't Baroque at all, a couple of elaborate castles that aren't castles but mansions and the town square you can see on the cam. As things seem to basically go in Pszczyna, the town square isn't a square at all because it's rectangular and has rounded ends which by the rules of geometry makes it a shape called a stadium.
There's nothing wrong with having a stadium so long as the town's governing bodies don't find out and start charging the locals an entrance fee to their town stadium even though they haven't got one. Yes, life in Pszczyna is a little confusing. Still the trees around the edge of Pszczyna's stadium-shaped town square are very attractive – at least until the leaves drop off.