We're aware of an issue with this stream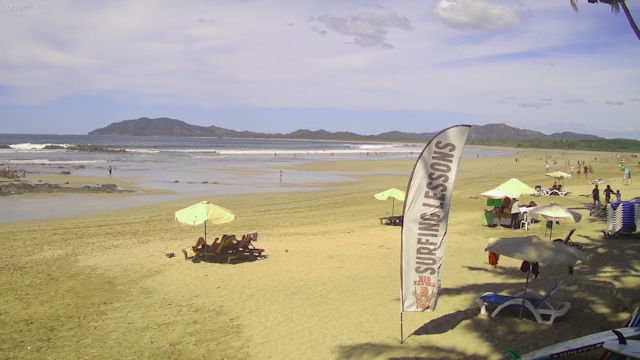 Costa Rica Beach Cams
Whether you want to see some surfing, imagine slouching on sun-drenched sands or watch a relaxing seascape, there's a live feed among these Costa Rica beach webcams to suit the mood.
Costa Rica is a South American country sandwiched between Panama and Nicaragua that still has two coasts rimmed by beautiful beaches. All of these webcams focus on beaches on Costa Rica's west coast which is fronted by the rolling surf of the Pacific Ocean.
While these cams all have three things in common, sea, sand and palm trees, the views are distinct so when the mood changes, just swap feeds.