We're aware of an issue with this stream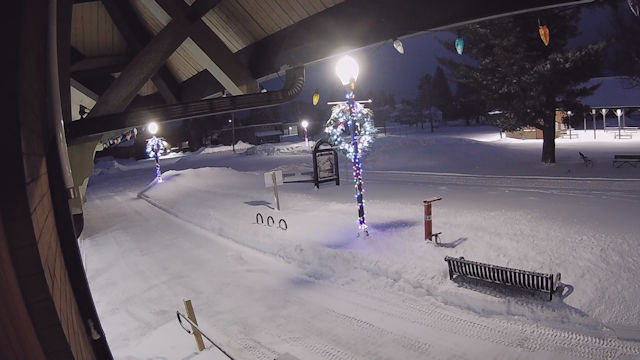 Views of Depot Park in Ironwood
You can view it from the east or view it from the west, but Depot Park in Ironwood always looks at its best whether it's showing its summery face of verdant green or wearing its cloak of winter white.
The park surrounds what was once a depot for the Chicago and Northwestern Railway but is now a museum dedicated to the history of the local mining industry. Apart from the restored depot, Depot Park's other claim to fame is it hosts the trailhead for the Michigan section of the Iron Belle Trail. That's a trail you need a couple of weeks vacation and some surplus energy to hike or bike it as it's over eight-hundred miles long.
There's not a lot to see on the feeds unless someone is holding a party in the pavilion or there's an event like the Farmers Market or Festival Ironwood on and then Depot Park really comes to life. Pop back then and you'll see Depot Park spring into action.