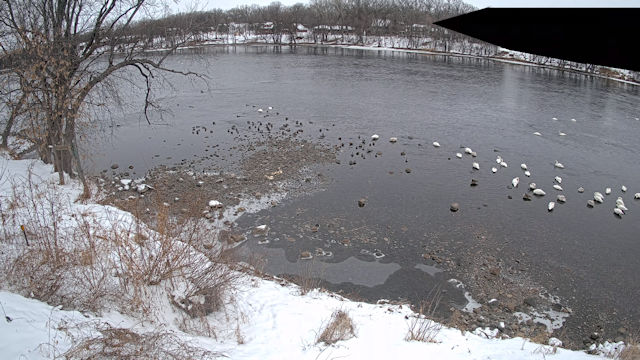 Swan Webcam on the Mississippi River
The Mississippi River starts in Lake Itasca in the north of Minnesota before meandering southwards through the state on its lengthy journey to the Gulf of Mexico. This Mississippi River webcam though focuses on just one short section near the city of Monticello and it's a part of the river with a heavy populaton of some incredible birdlife.
Click into this swan live feed to take a look at the US's biggest and most elegant bird – the trumpeter swan. Unless you have the webcam sound off, it won't be long before you realize where they get their name from. Check back in around the end of May or June and you'll be able to see entire trumpeter swan families, adults and cygnets, paddling gracefully up the Mississippi.