We're aware of an issue with this stream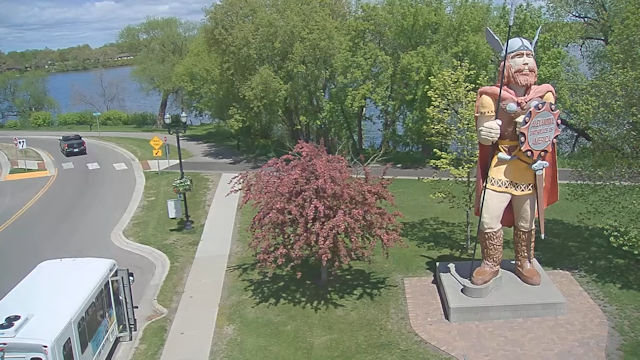 Big Ole Viking Statue in Alexandria
Big Ole may not have a longship, but he's a Viking that gets around and one that's still looking pretty good despite his years.
Big Ole started life as an attraction at the 1965 New York World Trade Fair. He was intended to concrete the city of Alexandria's claim to being the birthplace of America after supposed Nordic artefacts were found there during an archeological dig. Sadly, the artefacts found were as false as Big Ole.  The colourful Viking had captured the hearts of Alexandrians though so he was installed firstly on a traffic island then moved to his present location where he looks out for hikers on the Central Lakes Trail.
As he approaches his 60th year his expression seems to get slightly more wistful. Maybe it's homesickness for the Nordic fjords or maybe he'd be happier if he were turned around so he had a view of Lake Agnes rather than the Runestone Museum.