We're aware of an issue with this stream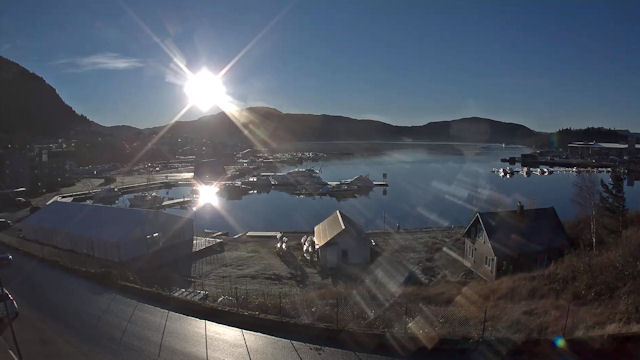 Jørpeland Harbour Webcam
The name Jørpeland might not ring instant bells, but most adventure travel addicts will almost certainly, even if only on Instagram, have viewed the famous landmark near this Norwegian city.
Take a look at this quiet and unpresuming location on the south-west coast of Norway through the Jørpeland Harbor cam. It's hard to believe over three-hundred thousand visitors pass through Jørpeland on their way to the Preikestolen, but they do.
After the adrenaline rush of trekking up the famous two-thousand foot high cliff and snapping shots of the Lysefjorden for their social media accounts, most hikers head for a gentler hike along the Jørpeland River to see the waterfalls. A hearty plate of Fårikål, the traditional Norwegian lamb and cabbage stew, goes down well after all the exercise too.