View Cafe Vitamin. (Opens in a new window).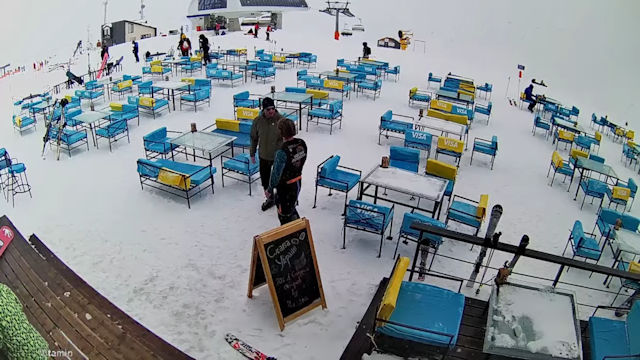 We're aware of an issue with this stream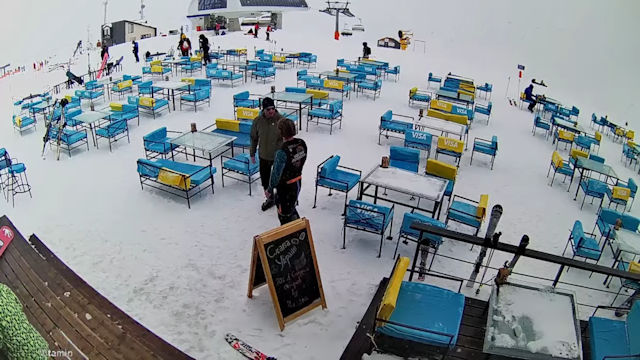 Gudauri Ski Resort Cafe Webcam in Mtskheta-Mtianeti
If your idea of an outdoor cafeteria runs along the lines of a street cafe in Paris, you're going to get quite a surprise with this live feed streaming from the Gudauri Ski Resort. Forget sipping a cafe au lait while sitting in the French sunshine, to drink a coffee at this cafe you'll need your thermal underwear on.
The Gudauri Ski Resort is high up in the mountains of northern Georgia, not far from the country's border with Russia, and while it may be a fantastic place for skiing and snowboarding, it's not the sort  of location you want to be drinking your coffee outside. Before you can get comfortable at a table, you'll need to brush the snow off it and the chairs, but make sure you're wearing gloves or you could lose a layer of skin when your fingers freeze to the metal frames. It brings a whole new meaning to iced coffee and if yours is still warm and liquid by the time you sit down, you'll be doing well.