We're aware of an issue with this stream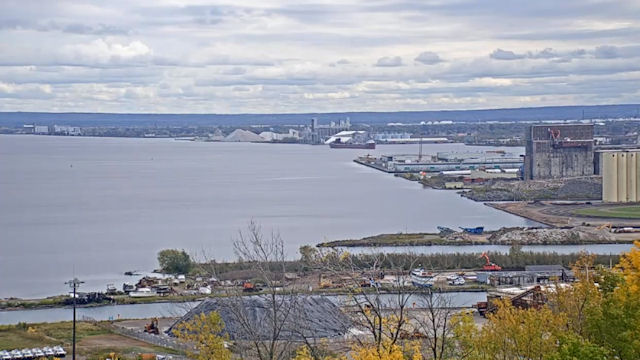 Duluth Harbor Webcams
Duluth itself being a port city obviously has an expansive harbor and here it is, documented live on about as many angles as you can imagine thanks to the Duluth Harbour Cams website.
Duluth is also the largest port on the Great Lakes, with mainly coal, iron ore, and grain being transported through it. Enormous 1,000 foot long ships called Lakers make up 90% of the traffic through the canal here. The first commercial vessel to pass through the Canal was the steamer  'Norman' in 1896.
The bridge featured was built in 1939 and rises in just under a minute.
Enjoy all the action on these excellent webcams. Each can be rewound 12 hours in case you miss something!