We're aware of an issue with this stream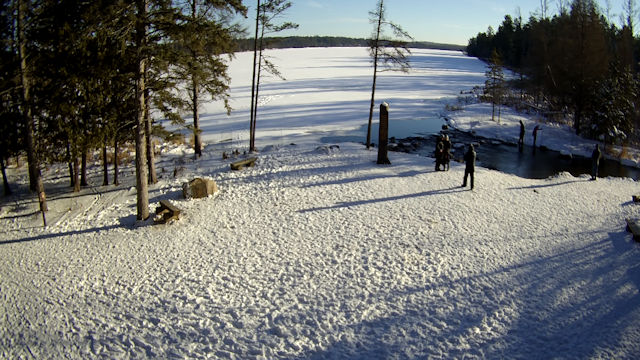 Itasca State Park Live Cam
As the Itasca State Park covers over thirty-thousand acres of territory it stands to reason you can't see all of it though one webcam. You can see a little bit of it though.
This live feed streamed by Paul Bunyan Communications focuses on the headwaters of the US's most famous river, the Mississippi. It's as good a spot as any to focus on and picture postcard pretty surrounded by towering pines.
There are over sixty different kinds of mammals living in the park, they're quite camera shy, but watch long enough and some deer, bears or wolves might appear. There's another species that appears more frequently at the Mississippi headwaters – humans. They're not camera shy at all.