We're aware of an issue with this stream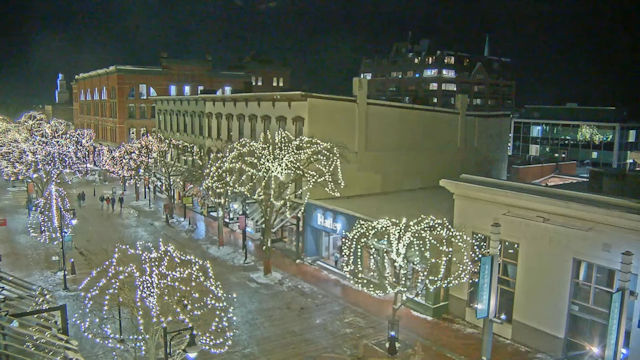 Burlington, Middlebury & Rutland Views from WCAX TV
With these live feeds streamed by WCAX TV you can get a glimpse of three cities in the state of Vermont.
Burlington is a city that is in part bordered by Lake Champlain. There are no lake views on this webcam though, but equally attractive ones of Church Street Marketplace which get even better at night when the trees are lit up.
The Middlebury live feed is a skywatch one and that's pretty much what the cam focuses on with just the Green Mountains in the distance to act as a scenic distraction. The Rutland cam is a skywatch too, but rather than keeping your eyes on the clouds or the stars if it's dark, you'll probably end up being totally fascinated by the multitude of chimney plumes rising into the air. They're actually quite restful to watch so enjoy your views of these steamy cities in Vermont which is, incidentally, one of the greenest states in the US.