We're aware of an issue with this stream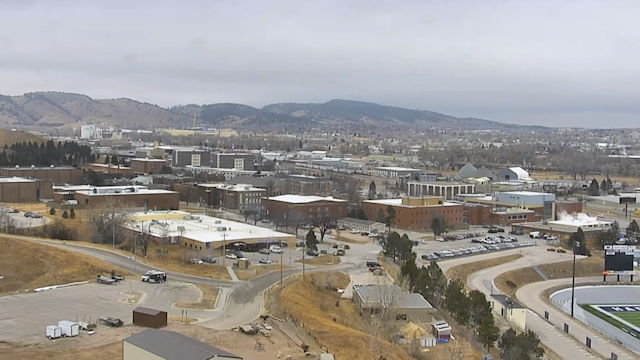 SDSM&T Campus (& Dinosaur) Cams
Get an overview of the campus at the South Dakota School of Mines and Technology in Rapid City with these webcams streamed by the university.
While technology studies might not leave much residual waste, the same can't be said of mining so what better thing to have on campus than a geology museum? When you dig deep into the ground there's no telling what you'll unearth, but the exhibitions in the museum give you a pretty good idea.
There's everything on display at the museum from fossils to unusual minerals to complete dinosaur skeletons. If they don't inspire you to dig holes not a lot of anything else will unless you're searching for buried treasure.