We're aware of an issue with this stream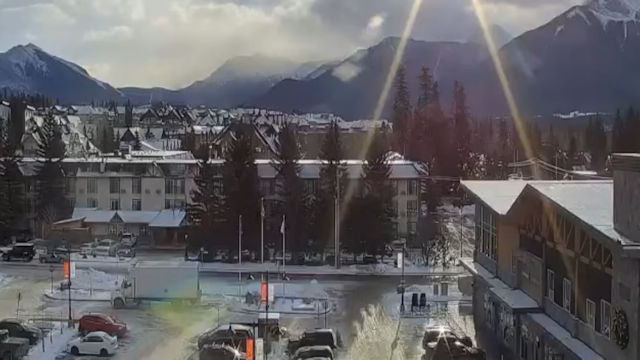 Canmore Shops and Streets
If you've been searching for a way to cut down on your online shopping, you may well have just found it. Take a look around the shops in Canmore on these webcams and while you can't purchase anything, it won't cost you a dime, but you won't get any packages arriving at your door either. Win some, lose some.
Canmore, in southern Alberta, sits under the towering peaks of the Canadian Rocky Mountains. The trailheads for two of the best hiking trails in Canada start from Canmore. The Bow Valley Trail and the Grassi Lakes Trail which winds past two stunningly beautiful turquoise-blue lakes.
If you're still thinking about shops, take a look at the Bow Valley Trail feed and the superb scenery behind the shopping complex might just inspire you to get your hiking boots on. If you haven't got any you can always solve that problem with a bit of online shopping, but just not here.