We're aware of an issue with this stream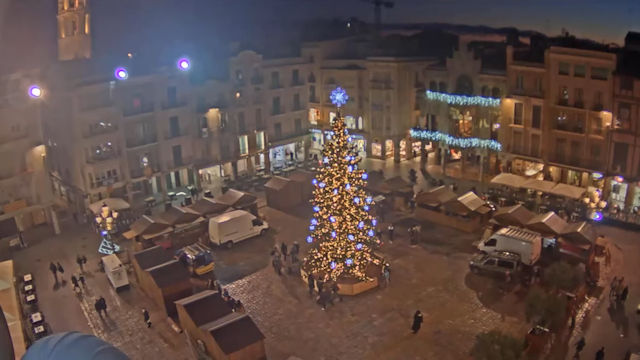 Plaça Mercadal View from Reus Town Hall
Take a look at the buildings around the Plaça Mercadel in Reus on this webcam streaming from on top of the town hall. When you do, you'll be hard put to believe this city in south-west Spain was the birthplace of the famous architect, Antoni Gaudi.
Reus is well-known for the production of quality wines and vermouth. The pavement terraces of the plaza's cafeterias are the perfect place to sample an early afternoon aperitif and do some serious people watching. That's a hobby that will get even more interesting if you visit the feed toward the end of June.
The festival of Sant Pere fills the Plaça Mercadel with a summertime carnival-style celebration. Don't worry if you click in then and need to take a second glance. You won't be seeing things nor will the webcam focus need adjusting. There really will be giants dancing across the square. Don't miss the party!