We're aware of an issue with this stream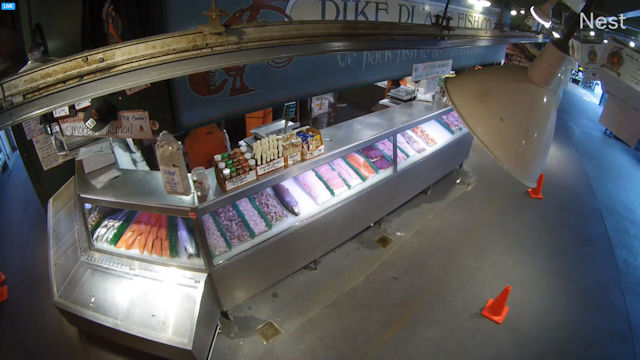 Pike Place Fish Market in Seattle
When you live in a coastal city fish is always going to be a mainstay on the culinary scene. In Seattle not only is fish on the menu, they make a show out of it too.
Drop into this Pike Place Fish Market live feed when they're open for business and you'll spot fish flying even when they're not a recognized species of flying fish. Be prepared for the odd practical joke or two as well, but fortunately while you're only viewing on the webcam, you'll be safe from low-flying plastic fish. It's good to see fishmongers enjoying their job and if it takes launching fish into the air to do it, well, why not? On a scale of one to ten, these guys hit the maximum score.
If you joined this Pike Place Market webcam to see what seafood delicacies are on offer, good choice. You can see it all and avoid having to put up with the smell.