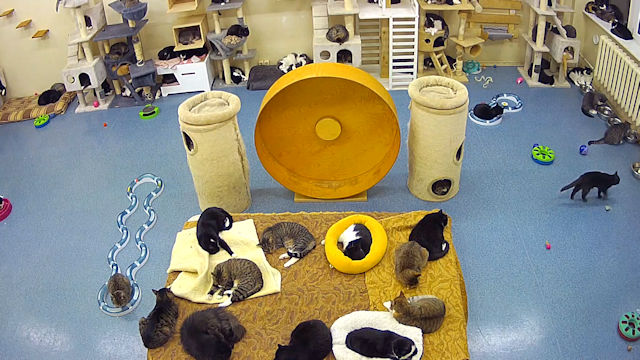 Cat Shelter Webcam in Tallinn
While Estonia may be one of the poorest countries in Europe, they're rich in humanity and know how to take care of their stray animals.
Watch the rescue cats on this live feed streamed by animalslife.net from a shelter in the capital, Tallinn and they could all be totally pampered pets. They're living the life of Riley at this animal shelter without a doubt and have just about every luxury within the reach of their paws any feline could desire.
Cats will be cats though and they like to sleep for a good part of the day. They also love to get a workout in their cat gym so keep watching and you'll spot them exercising, just like hamsters, on their wheel.