We're aware of an issue with this stream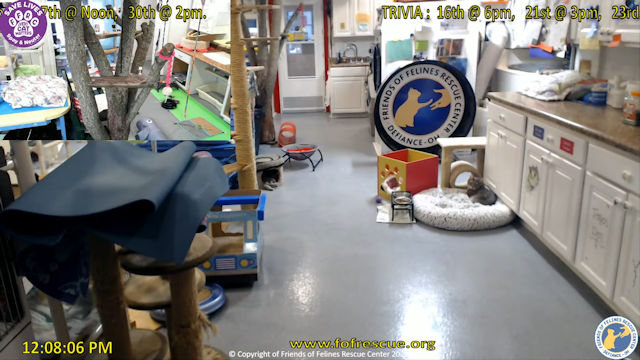 Friends of Felines Rescue Center Cams
Cats, cats, and more cats, but there's definitely no Kitty Galore among these chilled out pussies at the Friends of Felines Rescue Center in Defiance, Ohio.
These lucky fluff balls are all rescue cats who, though they may not have had a great start in life, are now making the most of their temporary abode. There's an old saying that goes – it's a cat's life – and it certainly is for these when they get let loose in the comfy kabana area. 
Once they've recovered and are deemed in tip-top health by a vet, the majority of the cats and kittens you'll see on the screen are available for adoption. If you just happen to fall in love with one, well, you know who to call and it's not ghostbusters.