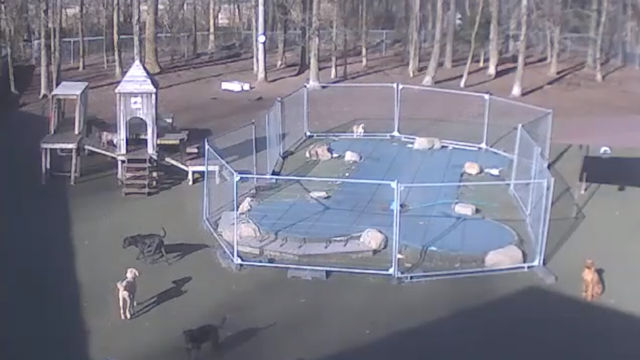 Dog Daycare Webcams in Davidsonville / Kent Island
These dog daycare webcams streamed by Dogwood Acres in Maryland will give you all the puppy love you could ever ask for. If you're allergic, they're perfect! Watching via the live feeds won't bring you out in hives or make you sneeze.
Spy on the energy-packed furry bundles letting off steam in one of the indoor or outdoor play yards and you'll soon be smiling at their antics. They've got everything from agility equipment to a bone-shaped pool, fire hydrants and lots of trees. Take your pick between big dogs or small ones, but guaranteed each and every furbuddy on screen will have a tail that's wagging non-stop while they're busy socialising with their canine amigos.