We're aware of an issue with this stream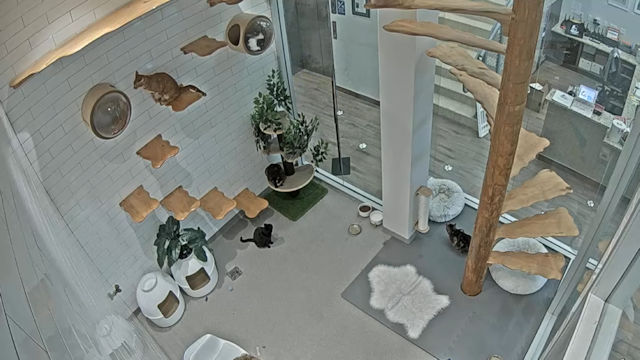 Furry Friends Cat Adoption & Clinic Webcams in Jupiter, FL
What do cats get up to when no-one is looking? If you've ever asked yourself that question, you'll be able to discover the answer with these live feeds streamed by Furry Friends from the shelter in Jupiter, Florida.
These kitties may have had it tough at sometime, but they're now in a great place at the Furry Friends ranch called Catopia. Catopia is a two-floored space designed to be a mini-cat heaven to help them recover from life's traumas before they're adopted.
There's just about every luxury any feline could possibly hope for except perhaps a mouse or two to chase. There's plenty of toys for replacements though so they're not too hard done by. Enjoy watching the kitty antics and if you develop a soft spot for one in particular, well, you know what to do. They'll all make purr-fect house pets as long as you can keep them in the same Catopia-style lap of luxury they've become accustomed to.