We're aware of an issue with this stream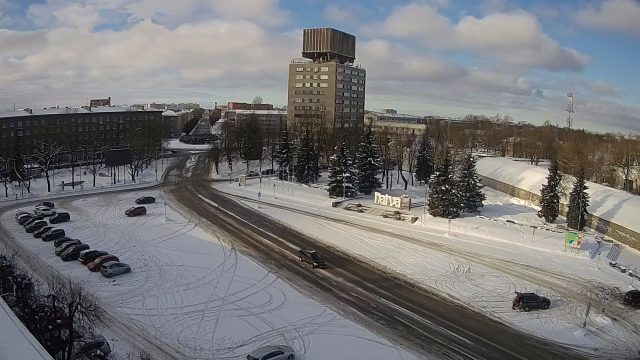 Narva Webcam Views
If you enjoyed building castles and towns from Lego as a kid, you'll totally appreciate the block-shaped architecture of Narva in Estonia.
On these Narva webcams streamed by BalticLiveCam, you'll spot structures looking almost exactly the same as Lego ones, but just a bit more drab as they aren't constructed from colorful plastic.
This Estonian city is only separated from Russia by the Narva River. With Narva right on the country's border, historic events demanded the construction of a fortress so Narva Castle came into being. After seven centuries, it's still standing, relatively well-kept and pretty imposing, but nowhere near as big or stately as Ivangorod Castle which the Russians built on the opposite river bank. Guess you didn't need to be a kid with Legos to play my castle is bigger than yours in medieval times, just plenty of stone and a willing workforce to construct the walls.