We're aware of an issue with this stream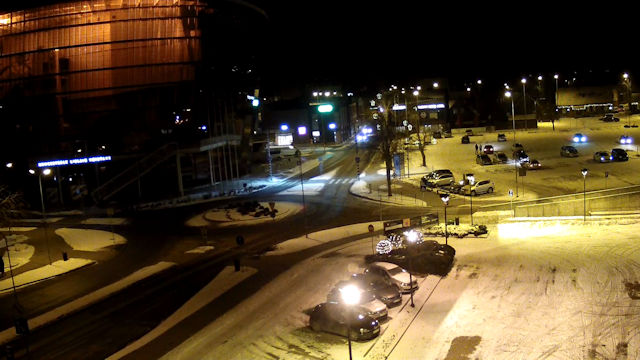 Great Amber Concert Hall Webcam in Liepāja
While the Great Amber Concert Hall in the Latvian city of Liepāja may at first glance look like a storage tank on an industrial estate, it's anything but.
The eight-storey-high Great Amber Concert Hall towers over its surroundings and gleams brighter than any piece of fossilized tree resin. It's a structure that's hard to miss, even from a distance, and though its design may resonate ultra-modernity, it's what goes on inside that strikes a more classical chord.
As well as being the home base for the local symphony orchestra, the auditoriums of the Great Amber Concert Hall host performances of ballet, theater, jazz, blues and even Spanish flamenco. When the folks of Liepāja put culture at the top of their priorities – they certainly did it in style.