We're aware of an issue with this stream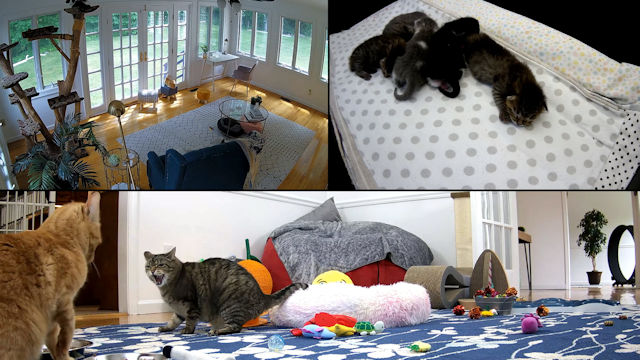 Kitten Academy in Bethel
Can you overdose on cuteness? If you watch this live kitten feed streamed by the Kitten Academy in Connecticut for long enough, the answer is – yes, you can.
Keep the sound on and you'll hear the mama cat talking to her babies as they run around playing and getting up to all sorts of tricks. If you click into the cam while the kittens are taking a cat nap, you won't have long to wait before they're awake and playful again.
Guaranteed the only thing these kittens have learned by the time they've finished their lessons and ready to leave the academy, is how to be mischievous while still looking totally adorable.